Yesterday, Janet brought me a freshly-picked bouquet of August blooms accented with curly-topped white phlox. They were just like the phlox that were as tall as I in the days when I ran barefoot in dewy cool green grass. I was 3 or 4 years old in that memory and my grandmother's phlox border must have been about thirty feet long. It stretched the length of our tractor garage from the tool shed to the outhouse.
Vivid blue-violet salvia, the spiky perennial kind, sturdy-stalked and long-lived, stood out boldly, almost dominating the three velvety stalks of gladiolus that completed the arrangement. I placed them in the middle of the coffee table and examined the gladiolus more closely.
They were a color that I'm still challenged to describe—somewhere near coral but pinker and not quite red. These sweet gladiolus were the trigger.
How could I have forgotten about my mother's love of gladiolus?
Gladiolus were always prominent in the displays on the altar at St. Joseph's when I was growing up. After Mass, my mother would coo over the gladiolus.
"Did you see the red and yellow gladiolus? Ohhh, they're so beautiful…"
You may know that gladiolus are grown mostly for cutting.
My mother, however, never cut a single stem of hers.
The reason was that my father would not allow fresh flowers in our house (except for lilacs which he had grown up with). He despised the fragrance of fresh flowers and said that they made the house smell like a funeral parlor.
Maybe it was the metamorphosis of soft vulnerable petals to dry and withered remains that offended him. Acceptance of his mortality had never come easily.
My mother would not be discouraged. She planted her beloved gladiolus in a long, straight row, five inches apart like it said on the bulb package, next to the Tenderpod green beans. She would walk in the vegetable garden after supper in August, and given the alternative, she was content to admire her gladiolus next to the green beans.
In the house, she placed a bouquet of plastic flowers in a cheap cut-glass vase on top of the TV. They couldn't come close to standing in for flowers sprung from the soil, rained on by spring showers, and coaxed open by summer sunshine. These plastic flowers would never die, even though they faded to pale ghostly shadows in the window's bright light.
Eventually, silk flowers were invented, and my mother tossed the dusty plastic flowers, repla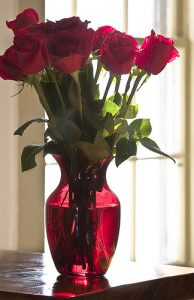 cing them with silk roses, red as the ones lovers send on Valentine's Day, flowers that my mother never received.
The years passed and soon my father was at the end of his days, under hospice care at home, a hospital bed installed in their living room. When my mother found him dead, she refused to unplug his oxygen until the first responders came to take on the task.
The next day, she awakened and went into the living room. She swears that one of the roses red as a lover's valentine had popped up from the bouquet during the night. She says she found it sticking out five inches above the rest and is convinced to this day that my father was sending her a message from the other side.
And while I do believe in ghosts and I do believe in miracles, and in lovers bringing red roses, I'm not sure that I can believe in this particular ghostly miracle.
---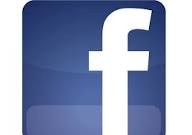 Follow me on Facebook. I can always use a few more friends.