"Show, Don't Tell" is the closest thing I know to a writer's mantra.
For every sentence that I write, I'm constantly berating myself—Did I "show"? Or did I "tell"?
Did I remain "in scene"?
Remaining "in scene" is my nemesis write now.
Yes, write now. You read that write. Writing is all I care about, but righting is what's driving me bonkers.
It seems that the more I struggle with the editing of my memoir—the more advice I get from various sources—the more confused I get. I should insert "LOL" here, but it's clearly not amusing.
The one thing that I've noticed in this week's reading (not writing—this week's reading) is that everywhere I look, writers are all stating that there is a really rough patch where you want to throw out the whole thing and go back to bagging groceries at the A&P or whatever you're destined to do. And no offense to bagging groceries at the A&P. I don't know what job I could tuck in here without offending someone.
That's where I'm at right now.
I think I've got the "Show, Don't Tell" part, but remaining "in scene" is driving me berserk. It's depressing. I keep telling myself that this is just part of the process.
I have a half dozen books scattered around me. I keep opening them for style comparisons. Like lots of dialogue in the showing vs. just a little dialogue in the showing.
I'm weeding out anything that's the voice of the present day survivor commenting on the events of the child. At least, that's what I've been told to do, and it seems to make sense. Stay in scene!
I've been looking through The Glass Castle (Jeannette Walls) to see if she comments on her childhood from the adult point of view as she's Showing, Not Telling. The Glass Castle, of course, because it's a whacko childhood memoir. wink wink.
I downloaded a volume of Alice Munro's stories onto my Nook yesterday and read her introduction as I waited in the ferry line. The introduction has Excellent Writer Advice. Munro describes how her stories are born—from bits and pieces of events in real life combined with her imagination. Writer advice and how she does it.
Everyone's technique is different, of course…and combined with your voice, your writer style should make your story unique.
I just found Mary Karr's The Art of Memoir lost in the bed covers between my quilt and sheets. I've been falling asleep with these writers every night.
The Liar's Club (Mary Karr) is on the floor next to my bed. Another wacko childhood memoir. Her momma and daddy could give Jeannette Walls' momma and daddy a run for their money in the OMG category.
In The Liar's Club, Karr frequently makes present day statements, then expounds upon them. Isn't that going "out of scene"? Apparently, not.
I need another cup of coffee.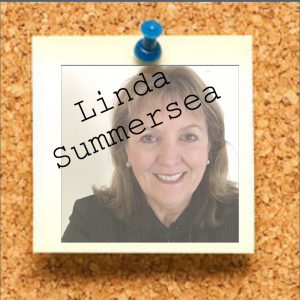 Follow me on Facebook.
Go ahead and Like my page while you're at it.