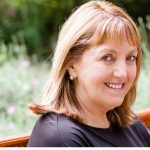 Meet Linda. She came to us with a BFA and MFA, but sadly, these degrees were not in Creative Writing. Her shame for advanced degrees in a field outside of writing has left her cowering in self-doubt but she no longer piddles when addressed in a loud voice and rarely bites back—providing she is given lots of affection. As she is of advanced age, we have been having a difficult time placing her in a tolerant environment where she can thrive. Although easily distracted Linda can be kept on task with black coffee and BoomChickaPop. She benefits from a long walk every day, preferably in the shade of a forest with someone who is open to discussing writing prompts. In the past, Linda has run off to foreign countries without warning and been difficult to locate. She has recently been micro-chipped. Problem solved. Linda's current wardrobe is almost entirely black, but since she responds well to tie-dyed garments, we're hoping to add other colored garments in the near future. Linda would do best in a one-writer home with access to a hot tub.
---
I wish I could say that the topic of writer-as-pet-needing-forever-home was my own brilliant idea. Alas, Sarah Hutto beat me to it. Read her hysterical piece Writers Looking for Forever Homes here in The New Yorker. And thanks to Seattle writer Camela Thompson for the heads up. It made my day. Still laughing.
Are you a writer? Surely you are now opening a Word doc to pen your own adoption listing.
---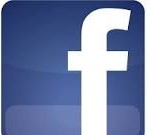 Follow me on Facebook or I'll bite you.